Catholic Energies Informational Webinar for the Catholic Diocese of Richmond
Interested in getting solar at your parish or school? What's your next step?
View the video above.
Download and read the Solar Evaluation Letter.
Contact Page Gravely at Catholic Energies and copy the Office of Real Estate.
Once the assessments have been done by Catholic Energies and you are ready, schedule time on the BARC agenda (typically meets monthly on the 1st Thursday) by contacting Vy Barto.
Present your proposed solar project to BARC for approval to proceed.
PLEASE NOTE: ANY AND ALL SOLAR PROJECTS MUST BE PRESENTED AND APPROVED BY THE BUILDING AND RENOVATION COMMISSION (BARC) PRIOR TO INSTALLATION
To contact Catholic Energies, contact Page Gravely at:
CATHOLIC ENERGIES
A Program of Catholic Climate Covenant
415 Michigan Avenue, NE, Suite 260
Washington, DC 20017
(540) 326-8169
info@catholicenergies.org
https://www.catholicenergies.org/
---
Dominion Energy Virginia's Small Business Improvement Program
Dominion Energy Virginia's Small Business Improvement Program provides customers with an on-site energy assessment of your facility. Qualifying customers can receive incentives for making energy efficiency improvements identified during the assessment. Upgrade measures include:
Lighting systems such as LED lighting, exit signs and occupancy sensors
HVAC system tune-up for air conditioners, heat pumps and air-cooled chillers
Duct testing and sealing for air conditioners, heat pumps and chillers
HVAC system upgrades such as variable frequency drives, economizers, programmable thermostats, mini splits and a variety of HVAC systems
---
For more info on Solar projects currently underway, visit our Construction Updates Link.
SOLAR PROJECTS IN THE NEWS: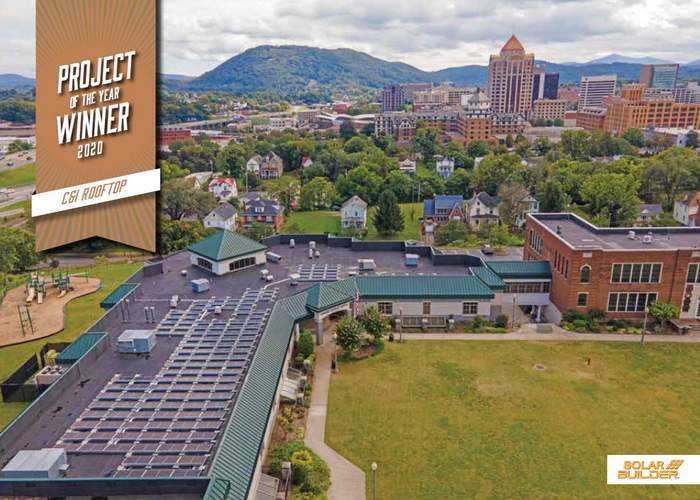 Catholic Diocese of Richmond WINS C&I Rooftop Solar Project of the Year Award | An Interview with Charles Mikell, Director of Real Estate and Page Gravely of Catholic Energies (Solar Builder YouTube, 11/10/2020)
Who has the 'greenest' Catholic diocese in the U.S? Maybe Virginia. (America, 9/24/2020)
Virginia shines as solar hot spot in Catholic Energies expansion (NCR, 8/12/2020)
Addresses economic, environmental concerns   (Catholic Virginian, 8/24/2020)
Catholic Diocese of Richmond Jumps into Renewable Energy (Catholic Climate Covenant, 8/24/2020)
Catholic Diocese of Richmond Jumps into Renewable Energy (Fox40 WICZ News New York, 8/24/2020)
Catholic Energies adding solar to Virginia schools and churches (Solar Power World, 8/24/2020)
Catholic Energies adding solar to Virginia schools and churches (News for Energy, 8/24/2020)
Virginia churches turn to solar (Renews.biz, 8/24/2020)
Catholic Diocese of Richmond Jumps into Renewable Energy (EIN presswire, 8/24/2020)
Immaculate Conception first in diocese to convert (Catholic Virginian, 6/29/2019)
Hampton Catholic church going green (Daily Press, 6/12/ 2019)